DoctorSaputo.com is actually more than your average health information website...
It is the brainchild of Len Saputo, MD and Francesco Garri Garripoli who have built this project on the foundation of their friendship that began in 1998. These two wellness advocates envisioned a new approach to health education and personal empowerment. Combining Len's concept's of "health medicine" and a true "patient centered" approach to medicine... and Francesco's emphasis on a holistic, body/mind/spirit perspective on self care and preventative medicine, DoctorSaputo.com is a true East-meets-West approach to health education.
DoctorSaputo.com offers a stunning library of nearly 2,000 media files featuring Dr. Saputo, his wife Vicki Saputo, RN, Francesco, and an amazing array of health and wellness experts from around the world discussing information that is custom-delivered to you. This is made possible utilizing the WujiTech Environment software designed by Francesco and his team of Romanian programmers who have been developing this state-of-the-art technology since 2002.
Our goal is to offer you a web experience that honors your intelligence, respects your privacy, and inspires your heart. It is an experience that will become highly personalized - more and more so as you work with the software, answering questions and being taken on a journey of self-discovery. This is an opportunity for you to assess your health and wellness at your own pace, and to measure your development over time. We hope that you will join one of our Programs and tell your friends and family.
Together we can evolve the way healthcare is offered around the world; it is time that we all do what we can to make a difference.
Len Saputo, MD
Len Saputo, MD is a graduate of Duke University Medical School and board certified in Internal Medicine. He was in private practice in affiliation with John Muir Medical Center in the San Francisco Bay Area for more than 30 years. His approach to healing has evolved from mainstream medicine into "Health Medicine"—an integrative, holistic, person-centered, and preventive style of practice.

Over the past 15 years, Len has led the Health Medicine movement as the founder of the Health Medicine Forum, a non-profit educational foundation. Since 1994, "The Forum" has sponsored more than 350 public and professional events including lectures, workshops, and conferences. In 2001 Len founded the Health Medicine Center, an integrative medicine center that is located in Walnut Creek, California, that is bringing the model of Health Medicine into clinical practice.

Active in public and professional education, over the past decade Len has produced and hosted the Prescriptions for Health Show on KEST Radio (WWW.KEST Radio) every weekday morning with his wife Vicki. He has also made more than 70 presentations to hospitals, medical schools, universities, and community organizations. He has edited six books, has contributed dozens of articles and chapters on topics in complementary and alternative medicine, and authored the 2010 Nautilus Gold Award Book of the Year in health and healing, "A Return to Healing: Radical Health Care Reform and the Future of Medicine."

Len has been a strong advocate of fitness all of his life. In 1995 and 2001 he won the World Senior Mens Singles Tennis Championships and was formerly ranked the number one in the world by the International Tennis Federation in mens singles.
Francesco Garri Garripoli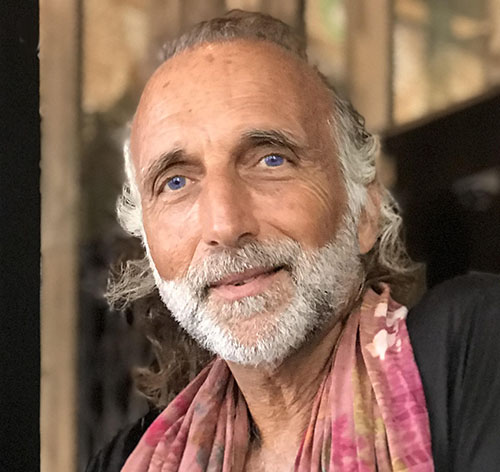 Francesco Garri Garripoli is a wellness advocate, author, lecturer, brainwave researcher, and founder of CommunityAwake. He is a Certified Senior Qigong Teacher who left a full, university pre-med scholarship in the mid-1970s to study under an 81 year-old energy-healing Master in a Hawaiian clinic while also learning traditional Hawaiian culture. Francesco studied for years in China under renowned Masters and is the author of "Qigong – Essence of the Healing Dance" and "Tao of the Ride". Francesco is past Chairman of the National Qigong Association and current Chairman of the non-profit Qigong Institute research organization. He is an Emmy Award-winning producer and his PBS-TV documentary, "Qigong – Ancient Chinese Healing for the 21st Century" has been seen by over 88 million viewers. His instructional Qigong DVDs are respected around the world. Click here for more information on his Qigong work

Legal Disclaimer:
All information on this website is solely for educational purposes and should not be construed in any way to be medical advice. Any and all health care matters, decisions, and actions must be done through the supervision, advice, and counsel of a licensed health care professional who is fully familiar with your updated medical history. It is not only bad medical practice to use this information as medical advice in the absence of supervision by a licensed health care practitioner, but also illegal and unethical, and is not recommended by Dr. Saputo or his staff. DoctorSaputo.com and all affiliated individuals take no responsibility for misuse of the information provided on this site.
Please Note: The information on this website is solely for educational purposes and should not be substituted for medical or chiropractic advice. Any and all health care concerns, decisions, and actions must be done through the advice and counsel of a health care professional who is familiar with your updated medical history. Your privacy is held as a top priority to us so any and all personal information that you share with us is kept secure on our password protected servers and is never shared with anyone, ever. Products purchased in our Shop have been selected after careful review and will be shipped to you within 48 hours of the receipt of your payment. Products can be returned for a full refund within 30 days of purchase. Refunds will be credited back to your charge card or if payment was made by check, a refund check will be mailed to you within 30 days of receipt of your returned item. We do our best to ensure your satisfaction on every level. Thank you.