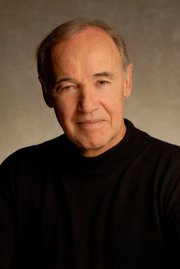 Biography for Len Saputo, MD
Len Saputo, MD is a graduate of Duke University Medical School and is board certified in Internal Medicine. He was in private practice in affiliation with John Muir Medical Center in the San Francisco Bay Area for more than 30 years. His approach to healing is based on "Health Medicine"—an integrative, holistic, person-centered, and preventive model.
Over the past 18 years, Len has guided the development of Health Medicine. In order to accomplish this mission, in 1994 Len founded the Health Medicine Forum. "The Forum" is a non-profit educational foundation that has sponsored more than 350 public and professional events, including monthly presentations, workshops, and conferences. In 2001 Len co-founded the Health Medicine Center, an integrative medicine center that is located in Walnut Creek, California, that is bringing the model of Health Medicine into clinical practice. Further information on Health Medicine, the Forum, and the Health Medicine Center are available on the Internet at www.DoctorSaputo.com.
Active in public and professional education, over the past decade Len has produced and hosted the Internet's Prescriptions for Health Show on PRN.FM with his wife Vicki. He has also made more than 70 lecture presentations to hospitals, medical schools, universities, and community organizations. He has edited six books, has contributed dozens of articles and chapters on topics in complementary and alternative medicine, and in 2009 published a new Nautilus Gold Award winning book through Origin Press called A Return to Healing: Radical Health Care Reform and the Future of Medicine. Len developed a free website, www.DoctorSaputo.com, that has more than 2000 audio and video files organized to provide free integrative information about ways to manage more than 30 common health care conditions. He is deeply involved in NIH funded research at UCSF on the use of infrared light therapy for pain management.
Len has been a strong advocate of fitness all of his life. In 1995 and 2001 he won the World Senior Men's Singles Tennis Championships and was formerly ranked number one in the world by the International Tennis Federation.