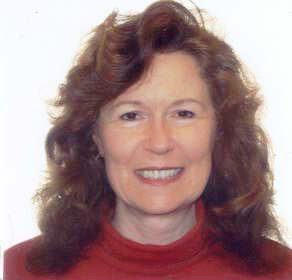 Beverly Rubik was born in Chicago and graduated from Illinois Institute of Technology with a B.S. in chemistry, summa cum laude. She earned her Ph.D. in biophysics from the University of California at Berkeley in l979 and was elected to Phi Beta Kappa. She conducted postdoctoral research and supervised graduate student research at Lawrence Berkeley Laboratory while she also served as a faculty member at San Francisco State University from 1979 to 1988.
In l988 she relocated to Philadelphia to become founding director of the Center for Frontier Sciences at Temple University. The Center facilitated global information exchange, networking, and education on frontier issues of science and medicine. These included novel ideas and discoveries that go beyond the dominant scientific paradigm of mechanistic materialism. Two important foci of the Center were alternative/complementary medicine and the matter-mind-spirit interrelationship. The Center was the first of its kind in the world linked to a major university and has spawned sister centers at the University of Guadalajara, Mexico and the University of Milano, Italy. A journal, Frontier Perspectives, was founded in 1990 by Beverly Rubik and was published and distributed semi-annually to over 3,500 affiliates of the Center in 58 countries.
Unfortunately, the academic environment in the mid-90s has not been conducive to exploring the links between science, medicine, and spirit in a highly visible manner. In late 1995 Dr. Rubik left Temple University to continue her work as an independent scholar and consultant and founded the Institute for Frontier Science, a nonprofit corporation. She is presently writing a book on the frontiers of science and medicine.
Beverly Rubik's interests lie beyond conventional science in frontier areas of science not yet mainstream. She has published research papers and some popular articles on topics including subtle energy and energy medicine, healers and other complementary medical interventions, and on the history and philosophy of discoveries in science and medicine. Books edited by Dr. Rubik include The Interrelationship between Mind and Matter (1992) which addresses aspects of mind-body medicine and other topics, and Alternative Medicine: Expanding Medical Horizons (1995), a National Institutes of Health (NIH) report published by the U.S. Government Printing Office, for which she served on the 11-member editorial board and was a contributing author to 2 chapters. She was also technical editor for The Heart of Healing (1993), a popular book on the powers of mind and spirit in healing published by Turner Publishing Co. as the companion volume to the TBS television series. A popular lecturer, she has presented many invited lectures and workshops to a variety of audiences nationally and internationally. Two of her most recent invited lectures are (1) new developments in energy medicine at a Dec. 1995 San Francisco conference hosted by the International Inst. of Research on the topic of integrating alternative medicine in managed health care; (2) how the emerging scientific world view might affect the future health care industry at an Oct. 1995 meeting of the World Business Academy at Simon Fraser University in Vancouver, B.C.
From 1992 to 1994, Dr. Rubik served as a member of the Advisory Panel to the National Institutes of Health (NIH) Office of Alternative Medicine and was Panel Chair on Bioelectromagnetics. She presently serves on the editorial board of several journals, including the Alternative Health Practitioner; Alternative Therapies in Health and Medicine; and the Journal of Complementary Therapies in Medicine (UK). She is a member of the advisory board of the Journal of Subtle Energies and the European Journal of Classical Homeopathy. She is also an advisory board member to the John Templeton Foundation, the Society for Scientific Exploration (a professional scientific society), among several other organizations. She is listed in Who's Who in Science and Theology and Who's Who in Science and Engineering. She has served the MacArthur Foundation as a nominator of fellows. Her membership in several professional societies reflect her breadth of training and diverse, interdisciplinary interests.